Chinglish
What's
Chinglish
you ask? It seems that China has a slight problem. There's an epidemic of terrible Chinese to English translations going on.
The term Chinglish is a fusion of the "Chin" from Chinese and the "glish" from English.
There's even a whole
flickr
site going on about Chinglish. Here are a few of the gems I found.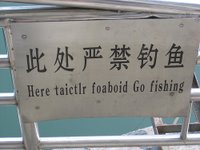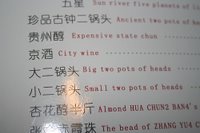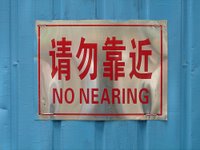 Hehehe Some of these are really funny. I'm not so sure I want to try "Fuck to fry the cow river" or "Big two pots of head".
Labels: Entertainment News, Funnies